For those of us who have been lucky enough to get our hands on a PS5, there are some top quality games to showcase all that is next-generation about this console.
Spider-Man: Miles Morales, the stand-alone but somewhat shorter installation in the series, is a fantastic example of the smooth performance mode and breath-taking fidelity mode that this console can offer.
Assassin's Creed Valhalla will give you anywhere from 40 to 90 hours of exploration to really get immediate value from your purchase. The best way to get to grips with the truly unique dual-sense controller is with the free, pre-installed Astro's Playroom that is surprisingly fun and nostalgic.
These and a few others are great to start us off into this next-generation journey but we need more. So here, in no particular order, are the top 5 PS5 games to be released in 2021.
Horizon Forbidden West
Due to be released: Second half of 2021

Originally teased in the PS5 showcase event, this second installment in the series will see Aloy explore what is claimed to be America in the far-future. All of the fantastic elements of Zero Dawn seem to remain: the colorful graphics, the reality-bending machines and the sense of great importance in what Aloy is doing. The new landscapes of deserts, rain-forests and swamps are going to be amped up by the graphics capabilities of the PS5.
Game director Mathijs de Jonge has promised that there will be virtually no loading screens which will make the even bigger map all the more immersive and enjoyable. There will also be even more opportunities to explore this world with the addition of deep-dive swimming. Horizon Zero Dawn was a truly unique game from story to combat and Forbidden West promises to continue this while building on what fans loved, and what more can you ask from a next-gen sequel?
Far Cry 6

Due to be released: Anywhere from May to the end of 2021.
Having fallen victim to the biggest travesty of 2020 (Cyberpunk 2077), I am wary of including this entry. Far Cry 6 was due to be released in February of 2021 but was pushed back due to Covid. I'm going to be hopeful that it isn't another delay-ridden release and focus on why I'm so excited about this installment in the Far Cry series. Far Cry 5 and its follow-up, New Dawn are two of my favourite in the series. They got rid of the tedious climbing of radio towers and added some amazing guns and fangs for hire. All of these are set to remain in this game as well as the amazing Giancarlo Esposito (Breaking Bad & The Mandalorian) to voice this edition's villain, "El Presidente".
You will play as guerrilla fighter Dani Rojas who will attempt to bring a revolution to Yara and overthrow the dictator. The Far Cry franchise has repeatedly succeeded in bringing vivid worlds that are under threat to life through the actions of the hero. We've had tropical islands, Himalayan towns, Middle America and now, a Caribbean island rumoured to be inspired by Cuba. It is set to be the biggest world in the series to date, something that every game now strives for. If you want some escapism, some explosions, and the opportunity to overthrow a fascist regime, you can never really go wrong with a Far Cry game (let's just hope it's released on time).
God of War (Ragnarok?)

Due to be released: Late 2021.
The title of this PS5 instalment in the God of War series is still unconfirmed. Many people believed it to be God of War: Ragnarok. This is mainly due to the teaser trailer having the words "Ragnarok is coming" alongside the game's logo. Whatever the title may be, this game is going to shine on the PS5's 60fps rate. The PS4 game has been updated to run at this rate on the PS5 but you just know that the next step in this Norse mythic epic is going to be at least one level better than its predecessor. Ragnarok, the apocalypse in Norse mythology, is coming and Kratos and Atreus are not going to go down without a fight.
After the events at the end of the 2018 game, we can presume that Ragnarok may have been altered which will no doubt leave plenty of opportunities for exploration, puzzles and story surprises. We can also expect some new armor and weapons to help you face the end of times. I have never been so excited to face an apocalypse.
Deathloop

Due to be released: May 2021.
Let's take a break from trusted franchises and sequels and talk about Deathloop. This was one of the games revealed during the showcase that stood out for its story alone. Without getting into Inception-level explanations, it focuses on Colt, an assassin who is stuck in a day from which he can't escape. The only way to end the loop is to complete the mission and kill his eight targets. He is also being chased by a different assassin whose sole aim is to kill Colt. This is enough to get you started but then the gameplay trailer released in October 2020 revealed another layer. It seems that in order to complete the mission fully, you need to figure out ways to kill multiple targets at the same time.
It's unclear yet as to how or why this must be done but that's half of the thrill. You will have access to both weapons and hacking abilities in this Kill-Bill-esque FPS. The trailer gives off serious Quentin Tarantino vibes with hints of Deadpool and Groundhog Day – the game combination we never knew we needed.
Ratchet and Clank: Rift Apart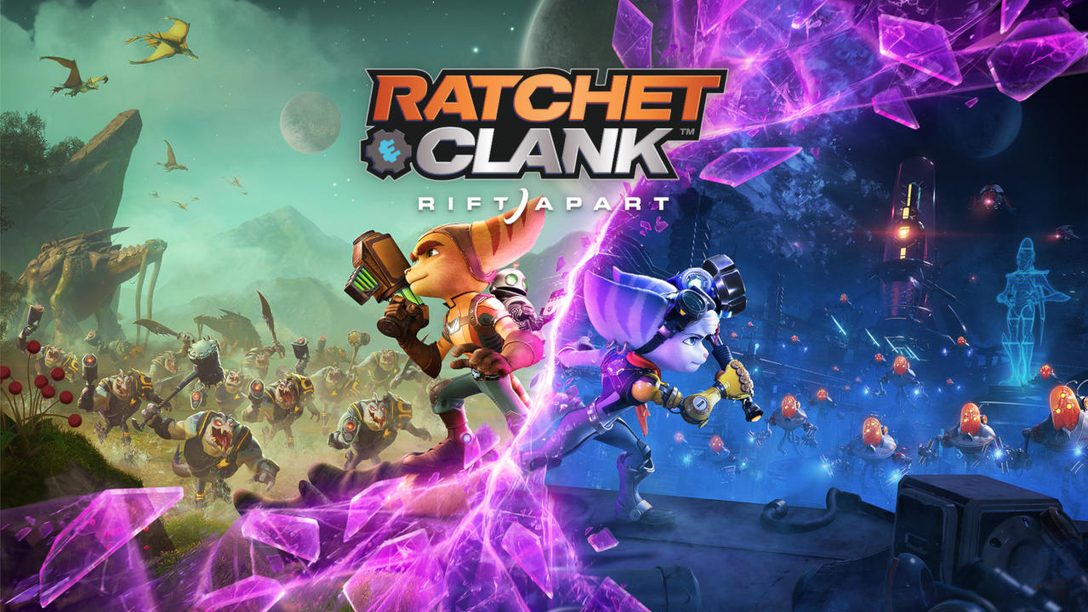 Due to be released: June 2021.
I couldn't do this list and omit this game. The last time we had a new Ratchet & Clank game was in 2016 but judging by the trailer, the developers have made use of the past 5 years. This PS5 hit of nostalgia will see the Lombax and his witty, miniature sidekick Crank on a brand new adventure. You will also be able to play as a female Lombax but exact details of that addition are still relatively unknown. There are a few new weapons and moves but your muscle-memory will come into play big time as you travel through dimensions – and new planets – to stop Dr. Nefarious from destroying the universe. This style of travel is exciting for more reasons than just the standard excitement that comes with inter-dimensional travel.
It is the perfect usage of the PS5's SSD that has already resulted in massively reduced loading screen times in other games. Shorter loading times are good in general but especially when a main part of a game is fast travel. You will be able to bring Ratchet and Clank from one rift to the next without it interrupting the flow of the gameplay.
BONUS: Stray

Due to be released: October 2021.
A stray cat who fights crime and uncovers mysteries in a futuristic cyber city. Cyberpunk who?